Make a Statement
Seven different colors are available for the graphics package on the Cold Fusion White 400R and are designed to reflect your personal style or match the color palette of the boat. Either way, heads will turn, even if you won't be in view for long. Phantom Black available only with Red / Carbon graphics package.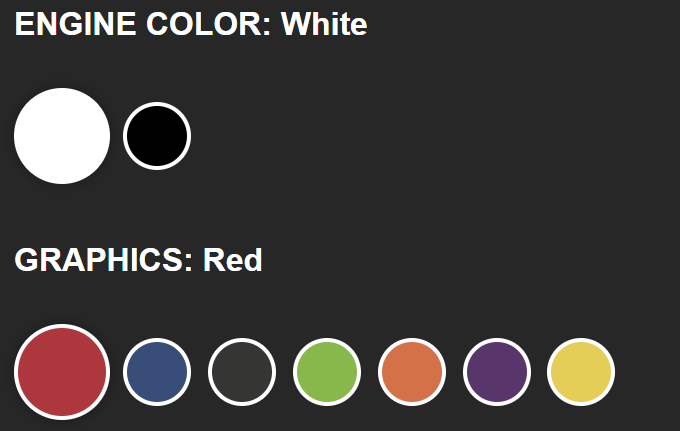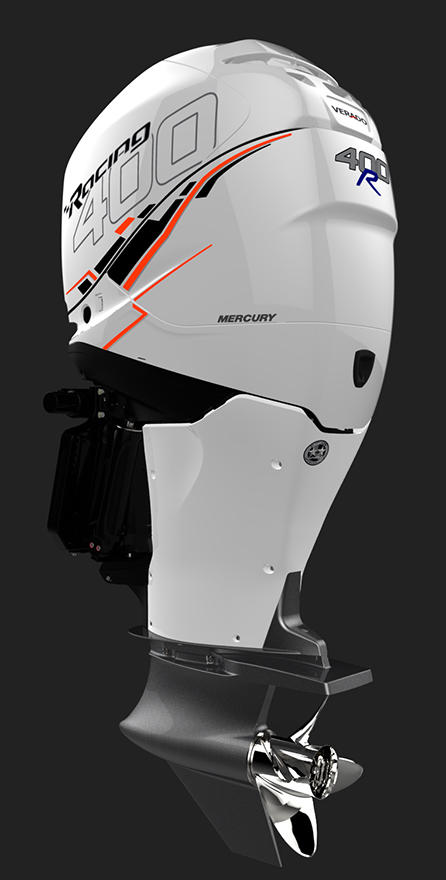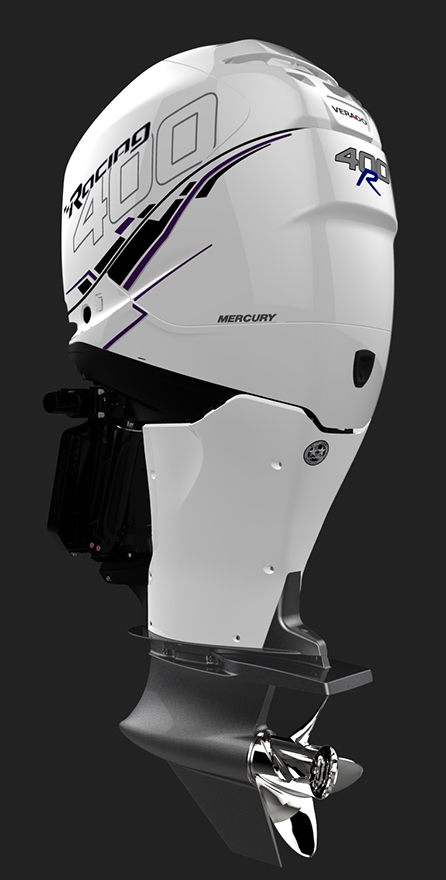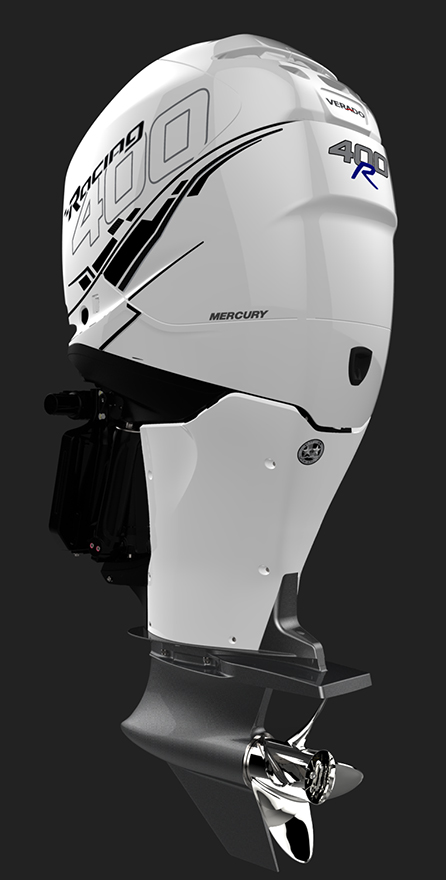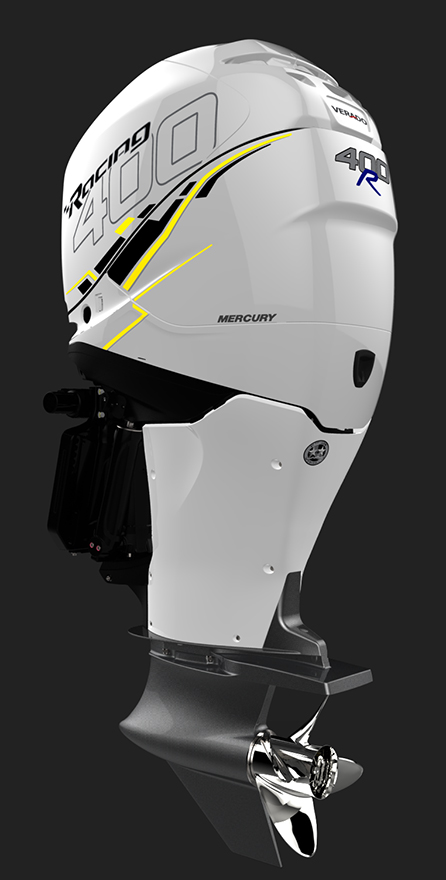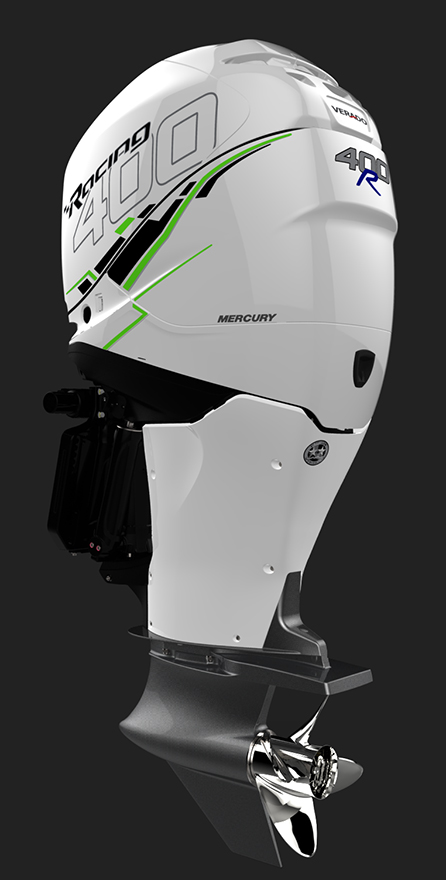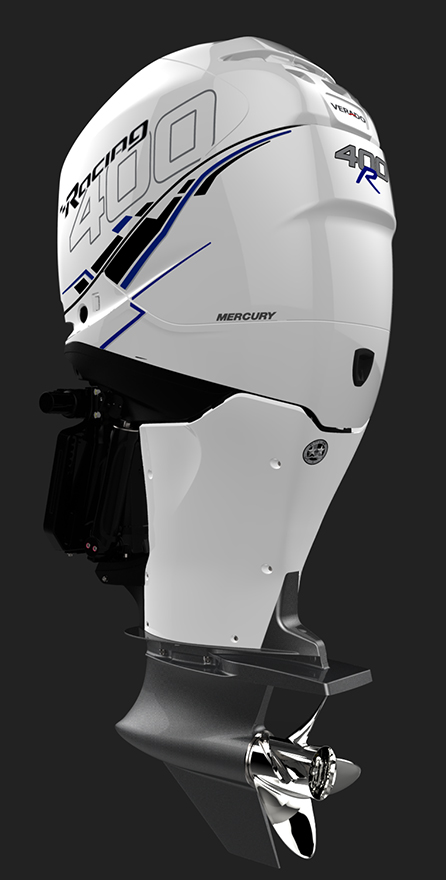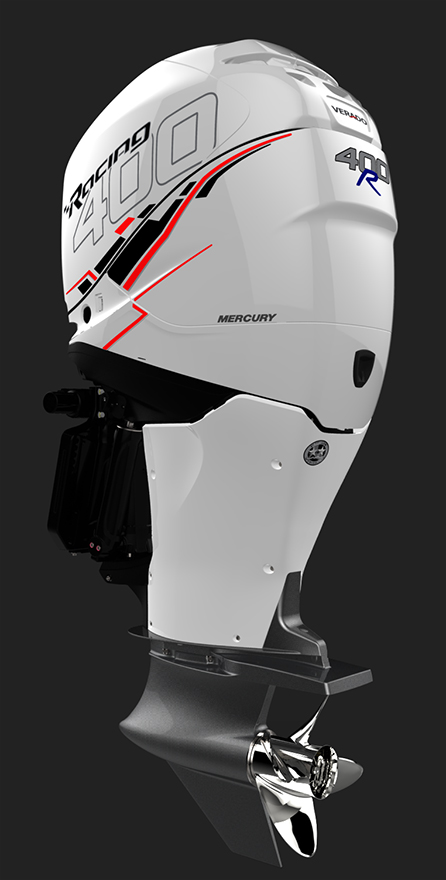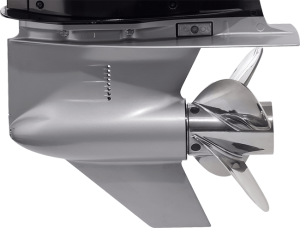 Which Lower is Right for You?
With several different lower unit options, you have the ability to choose which lower fits your application best! Call 954-970-3335 and we can discuss the best set-up for you!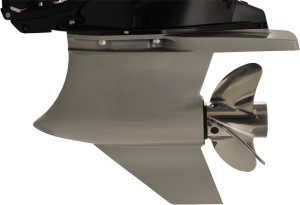 New cylinder head design for enhanced durability and increased performance.

Custom exhaust valves: Race derived to for enhanced performance and durability.

Camshaft: Custom lobe profile (intake & exhaust) and Mercury Racing derived cam timing for enhanced power and torque.

All-New Water-cooled Supercharger: Custom rotor profile for enhanced supercharger efficiency.

Pistons: Mercury Racing derived piston profile and custom piston ring pack for enhanced durability and performance

Stainless Steel Guide Plates: Stainless steel midsection guide plates with fiber wear pads enhance engine stability at higher speeds and in rough seas.

High Performance Engine Mounts: Designed in conjunction with Mercury's exclusive Advanced MidSection for minimal Noise Vibration Harshness (NVH) at idle.

All-New Design: All new hydrodynamic shape and size. 1.75:1 gear ratio on both Sport Master Gearcase and 5.44″ HD Offshore Gearcase.

Heavy-duty propeller shaft: Large diameter (1-1/4″) shaft for enhanced durability. 25% larger than conventional shafts.

Power Steering & DTS: Electro-hydraulic power steering and SmartCraft Digital Throttle & Shift provide for an exceptionally smooth and responsive driving experience combined with sports car-like handling and performance.

Suitable For: High Performance Offshore Center Consoles, Performance Catamarans, High Performance Pontoons/Deck Boats, and Performance Fishing boats.